Jun 01, 2023
Monthly Market Recap - May 2023
This report aims to provide the reader with a quick overview of the blockchain economic categories influencing recent market performance, gain insights into institutional investors' capital allocation in digital assets, and understand how crypto is affected by the broader market landscape.
Key takeaways for the month:
During the past month, digital assets demonstrated a general downward trend, mirroring the prevailing macroeconomic uncertainties. The primary drivers of these uncertainties were concerns over a potential U.S. debt default, coupled with the Federal Reserve's hawkish comments indicating a readiness to tighten monetary policy further.
The CF Ultra Cap 5 Index demonstrated relative resilience, experiencing a modest decline of just -3.6%. Meanwhile, the digital culture segment witnessed a decline of more than 11% as the index exhibited relatively broader negative performance across its constituents.
Net positioning in Bitcoin futures increased modestly to levels last observed in mid-March, rising from -317 to -128 contracts.
Monthly Index Performance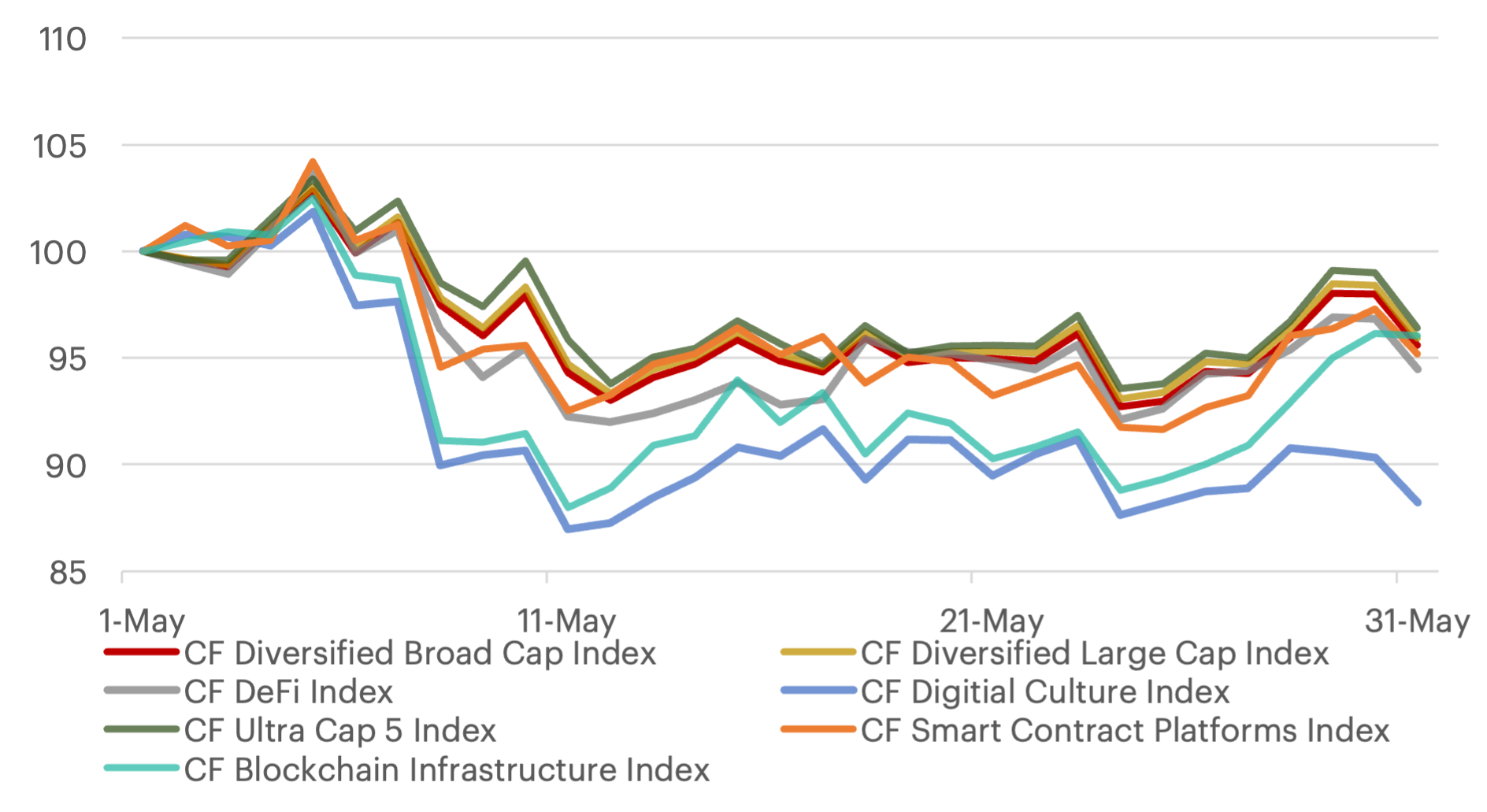 To read the complete report, kindly click on the provided link. Additionally, please do not forget to subscribe to our latest news and research for the most relevant institutional insights on digital assets.