May 02, 2023
Monthly Market Recap - April 2023
This report is designed to provide the reader a quick overview of the blockchain economic categories that have been impacting recent crypto market performance, gain insights into where institutional investors are directing capital for digital assets, and comprehend how crypto is affected by and influences the broader market landscape.
Key takeaways for the month:
The Ethereum network's latest "Shanghai" upgrade enabled validators to un-stake their tokens for the first time, resulting in a surge in ETH prices surpassing $2,000, while Bitcoin also exceeded $30,000 for the first time in over 10 months.
Our CF Ultra-Cap 5 and CF Diversified Large Cap Indices outperformed their counterparts with gains of +4.0% and +2.6%, respectively, which is attributed to the robust relative performance of BTC and ETH.
Fund flows saw their strongest postive showing since the start of the year, totaling over $152M, with the majority funneled into BTC funds.
Monthly Index Performance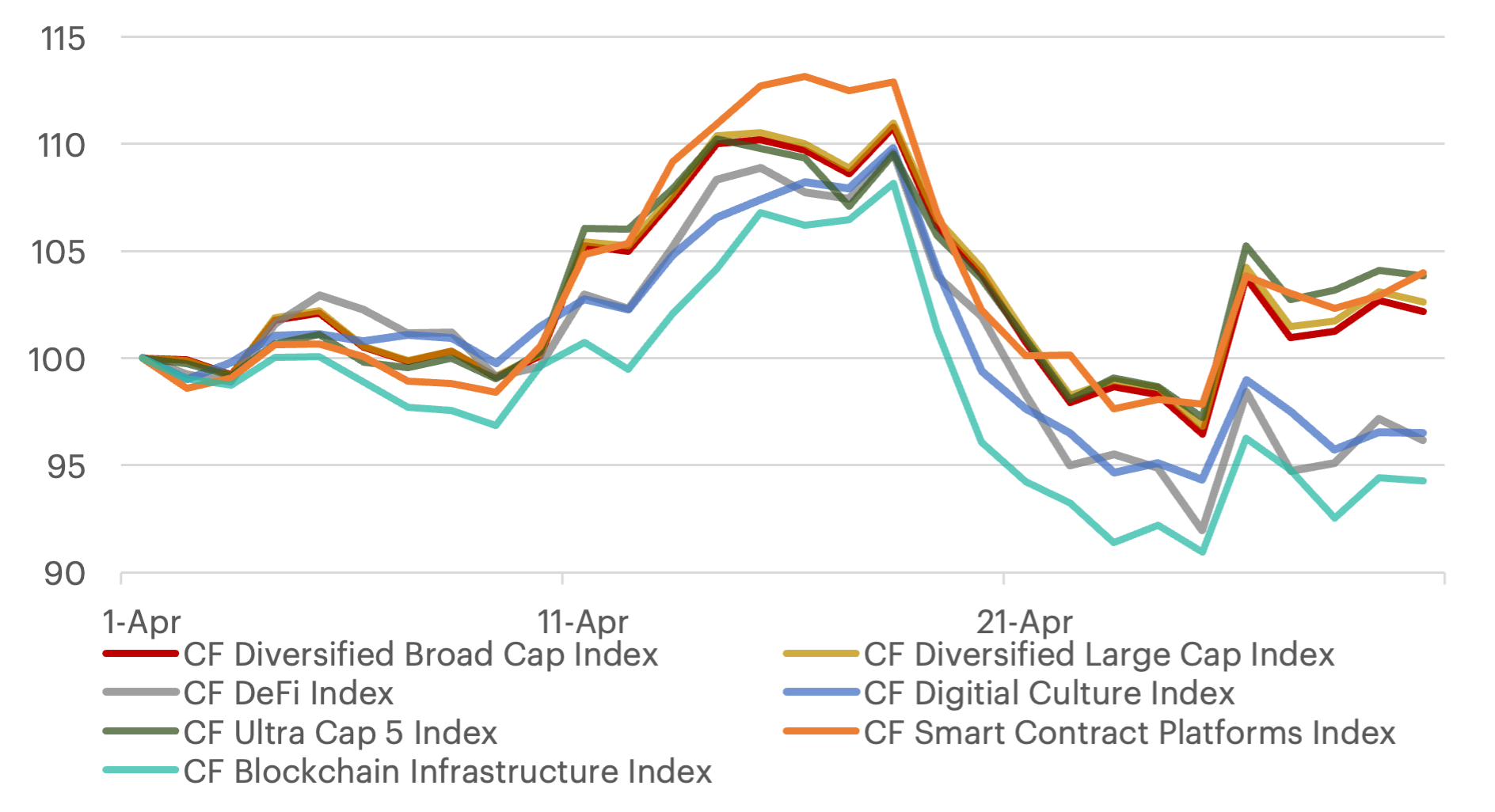 To read the complete report, kindly click on the provided link. Additionally, please do not forget to subscribe to our latest news and research for the most relevant institutional insights on digital assets.