Apr 24, 2023
CFB Talks Digital Assets - Episode 10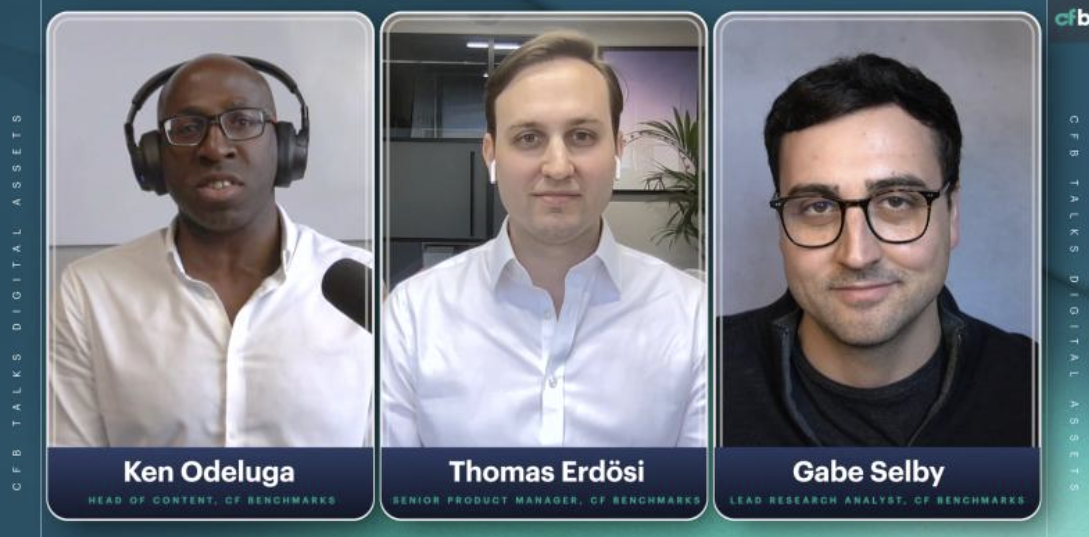 Despite the EU's landmark MiCA legislation, it's still a headache for European institutions to offer listed crypto exposure - and U.S. regs are even more painfully a work in progress
In the latest episode of CFB Talks Digital Assets, we discuss how CF Benchmarks' CF Rolling CME Futures Index Series offers a solution.
Join CFB's Senior Product Manager, Thomas Erdösi, Head of Content Ken Odeluga and Research Lead Gabe Selby, CFA as they talk through how and why these indices work.
Highlights
How a CF Rolling CME Futures Index gives 100% exposure to a cryptoasset with no need to touch crypto
How our unique methodology achieves the best possible tracking
How we've all but eliminated the risk of front running
What other measures have we taken to prevent manipulation?
Why CF Rolling CME Futures indices are the ideal solution for regulated institutions looking to list crypto ETFs in the U.S.