Evolve launches Canada's first multi-asset crypto ETF

ProFunds' BTCFX launches on Interactive Brokers

'Crypto Sheriff' Gensler rides again, but ETF outlook intact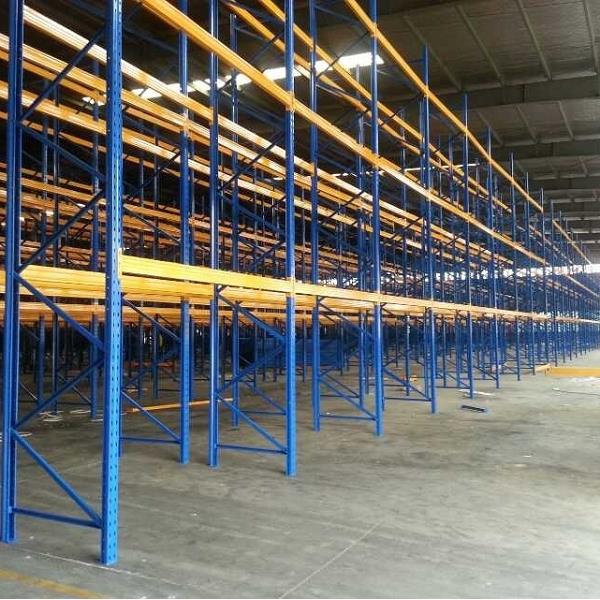 'Real' bans and true sheriffs
Bitcoin and Ethereum continue to target mid-September levels at time of writing, shedding tensions from China's latest 'ban'. Reports that dozens of platforms have left the region are counterbalanced by signals that participants haven't gone far. Resilience of the Ether hash rate, for one - holding close to all-time highs – is strongly suggestive of an industry still several steps ahead. Per previous 'bans', it's far from clear that authorities have, finally, categorically, made crypto verboten. To the extent that the term 'ban' can ever be applicable, of course: resilient appetite is potentially evident from an upsurge of flows into decentralised platforms, particularly dYdX. Ambivalence is contributing to dilution of the FUD that typically follows China's admonishments. Clarification by Fed chair Jerome Powell on stablecoins also coincided with reduced selling pressure, though don't read that as a signal that the SEC's standing down on 'unregistered securities'. Meanwhile, it's chair reprised his 'Sheriff of Crypto Ville' role, adding to fleeting market disquiet. (More from Gary Gensler further in). The benchmark CME CF Bitcoin Real Time Index registered BTC's four-week high at $51,896.95 with a timestamp of 21:41 UTC on Oct 5. ETH's benchmark peak for Oct so far is $3,546.72, timestamp 05/10/2021 22:00. (Look below for monthly Reference Rate returns.)
Cryptocurrencies ETF Evolving fast
Evolve headlines institutional reorientation to the asset class again, this time with Evolve Cryptocurrencies ETF. Another North American first, its AuM stood at C$7.674m a week after launch. Initially, 'ETC' (or 'ETC.U' for USD units) provides simultaneous exposure to Bitcoin and Ether, based on CF Benchmarks' market capitalization methodology applied to the firm's EBIT and ETHR ETFs. Going forward, ETC has scope to invest in other digital asset "investment funds managed by Evolve".
Gensler gives more nods to BTC futures ETF filings
Meanwhile, south of Toronto, crypto regulation is unfolding as laboriously as ever. Still, regular airtime for Gary Gensler's granular scepticism keeps the spotlight on the SEC chair's increasingly direct concessions. (Recent Gensler commentary is examined on Page 2). Meanwhile, institutional exasperation is beginning to show. Two fund heavyweights publicly pressed the SEC to approve spot-based ETFs. Futures ETFs "are not a necessary interim step", said Fidelity. Grayscale's ETF chief called them "inferior".
Interactive launch, MS fund overweight, Fidelity survey
Institutional/retail demand still points higher, regardless. • Morgan Stanley's Europe Opportunity Fund disclosed 58,116 of GBTC (AuM on Oct 1: $374.59m) vs. 28,289 in H1. • Fidelity Digital Assets' latest institutional survey: 73% of U.S./European investors see a role for digital assets in portfolios (2020: 65%) • Interactive Brokers launched spot crypto trading and now offers ProFunds' pioneering Bitcoin Strategy Mutual Fund (Performance Index: CF Bitcoin-Dollar US Settlement Price. (Join the launch webinar.)
The Returns: September Reference Rate returns
Fewer alts led September gains than August's, whilst BTC and ETH consolidated.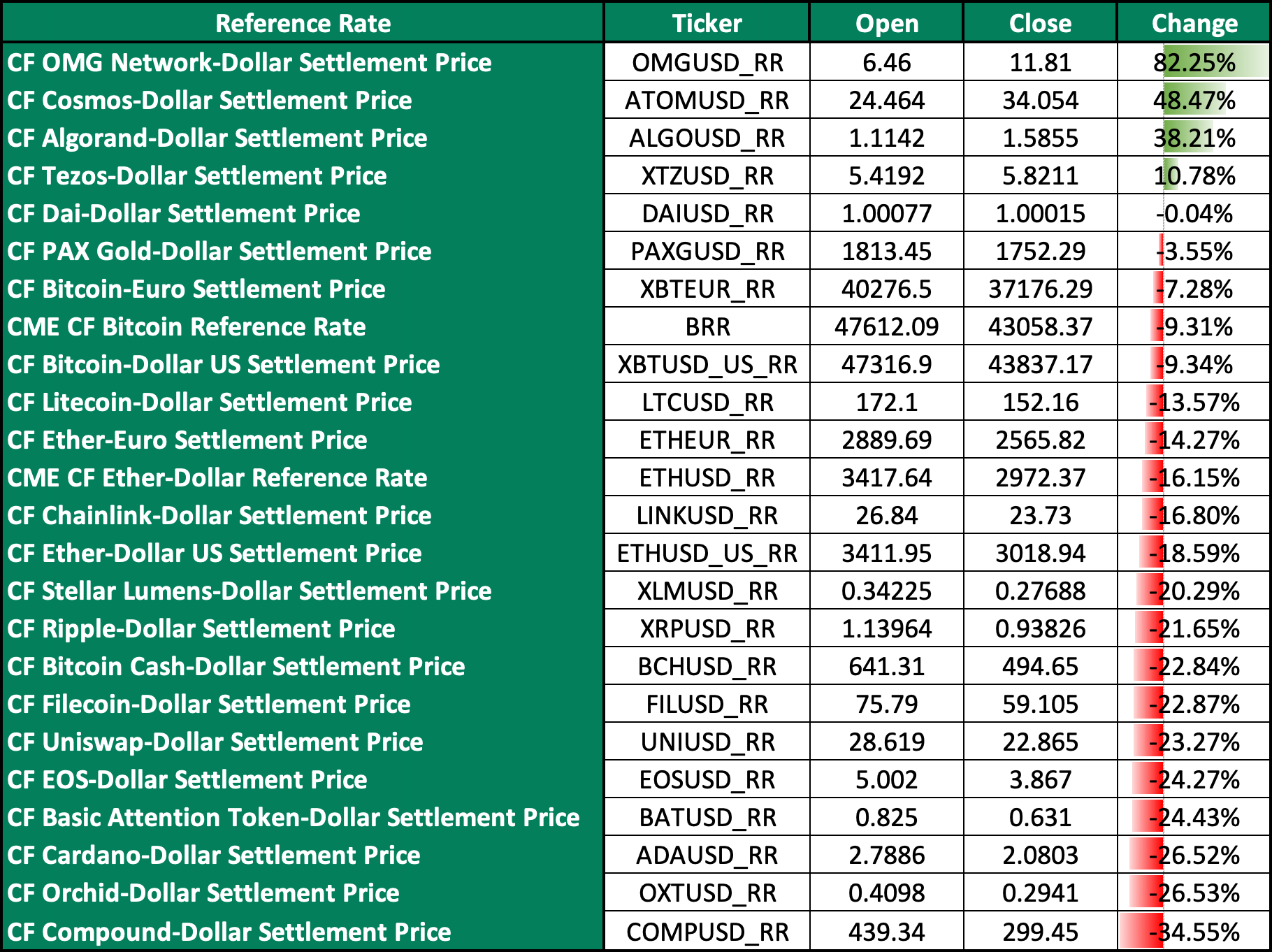 Featured benchmarks: CME CF Bitcoin Reference Rate, CF Bitcoin-Dollar US Settlement Price
Bitcoin, Ether 'commodity' ETF prospects on track
SEC chair Gary Gensler's latest crypto comments largely reiterated earlier statements, particularly on crypto ETFs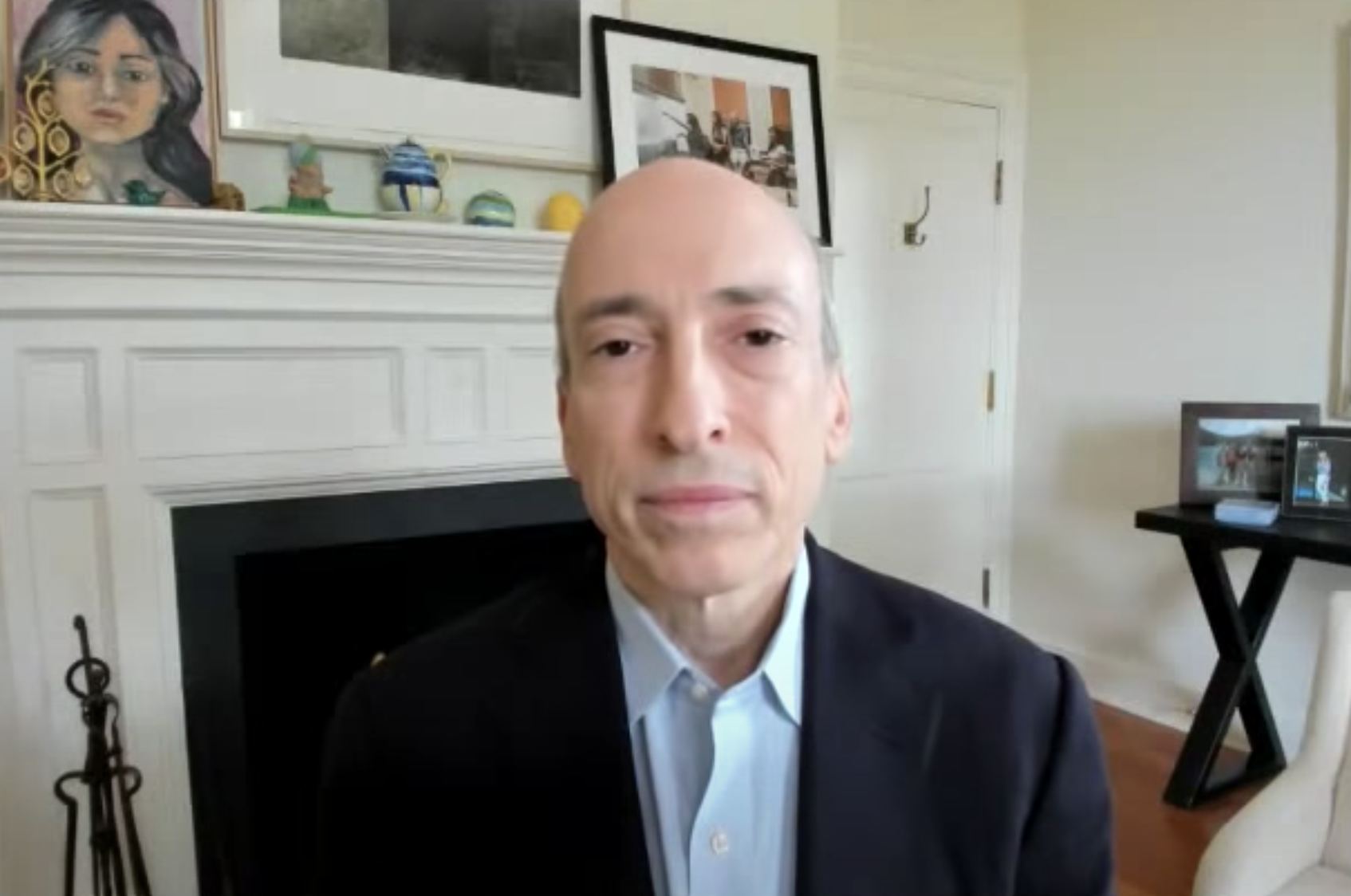 Crypto markets and industry have been roiled again by the words of the U.S. Securities and Exchanges Commission chair, Gary Gensler, in what has rapidly become a common pattern of his chairmanship (not to mention before he was even confirmed) even though he's been in the hot seat for only five months.
As in previous instances, the former MIT professor (widely known to have taught a cryptocurrency course there) railed against several aspects of cryptocurrencies, particularly market instability, his view that many digital assets are skirting securities regulations, and that the consequent low level of oversight suggests that eventually, "a lot of people are going to get hurt".
Comments like the one above (made during a September 21 "Washington Post Live" interview) and those below, predictably spooked an already jittery crypto market further, helping to send CFB's regulated Bitcoin and Ether benchmarks to their lowest since early August.
Read the rest of this article on our website.
Australia's ASIC prepares ground for crypto ETFs with CF Benchmarks-like policies
ASIC's crypto ETF consultation paper reads quite like a CF Benchmarks document
The background from Down Under
As institutional appetite for regulated digital assets continues to escalate, it's been an open secret for months that gatekeepers in Australia's relatively modest listed fund market are preparing the ground for the region to be among the next to launch a crypto ETF
Even more intriguing however, are indications that Aussie regulators could model rules governing the nascent listed cryptoasset industry directly on CF Benchmarks' Benchmark Methodology
Read the rest of this article on our website.