SEC examines WisdomTree's planned Bitcoin ETF

CME ETH open interest up 66%

Video: get a head start on CME Micro Bitcoin Futures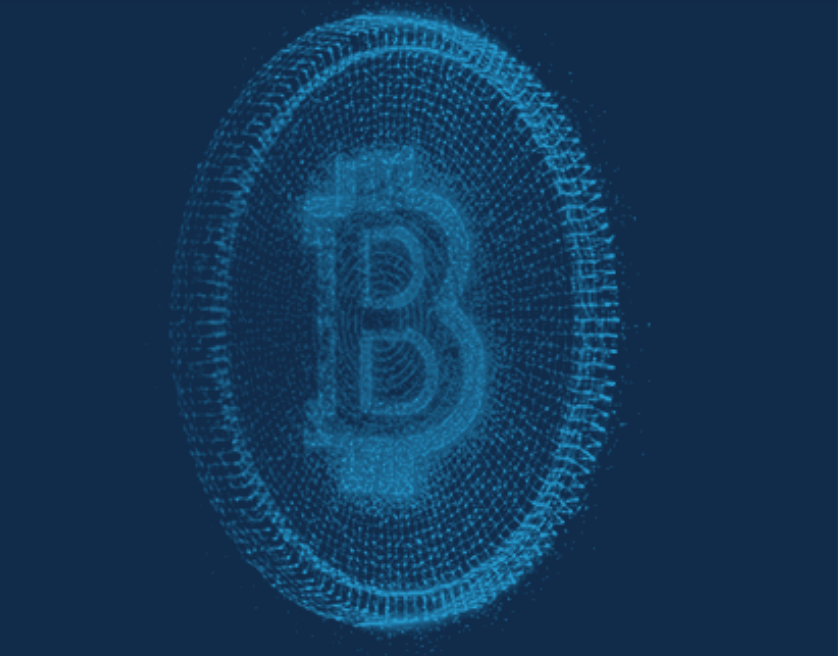 Quiet and loud market launches
More remarkable than Coinbase's planned direct listing next week that will make it the first major cryptocurrency exchange to go public whilst, in effect, placing the stock among the largest crypto-related equity assets to trade on traditional exchanges, is that it's already old news - to the industry. The event is set to become a contender for the biggest U.S. stock flotation of the year, complete with a prospective valuation that's just as contentious as any other FAANG-like IPO of recent years, but crypto attention is already shifting to the next such opportunity – a potential direct listing of Coinbase's best-established rival, Kraken, in 2022. In quieter revolutions, news from the largest regulated cryptocurrency derivatives market, constituted by CME Group Bitcoin and Ether contracts, also underlines that the normalisation phase is well underway. In a refinement that puts CME's BTC Futures on par with myriad well-worn instruments available at the venue, plans for the launch of Micro Bitcoin Futures in May are well advanced. Per diminutive tradable versions of contracts on markets like E-mini-S&P 500 Futures, Micro BTC (MBT) contracts will provide scope for tighter control of trade sizing given that they'll be 1/50th the size of CME's existing Bitcoin Futures. Like CME BTC, MBT will settle to the CME CF Bitcoin Reference Rate, the cast-iron regulation of which helps explain why the effective margin required to trade MBT will still be more demanding than that required to trade Bitcoin at unregulated venues. Meanwhile, the latest in what seemed like an interminable string of fresh Bitcoin record peaks has held for a third week. The all-time high of the only regulated continuous BTC benchmark, the CME CF Bitcoin Real Time Index, remains $61,750.98, timestamp 13/03/2021, 20:42:21.
SEC eyes WisdomTree Bitcoin ETF
One of the most closely watched candidates among the feverish round of Bitcoin ETF applications lodged with the SEC took a step closer to a decision on Friday. The Commission published a customary notice signalling that it would begin examining the proposal to offer WisdomTree Bitcoin Trust (BTCW) that arrived last month. BTCW is only the second of at least 8 proposed Bitcoin ETFs on the SEC's desk so far this year that it's known to be actively considering.
Grayscale looks to recalibrate GBTC
The provider of the largest existing crypto investment product has confirmed that it won't stand aside from the push towards open-ended products. Grayscale is "100% committed" to converting its flagship Grayscale Bitcoin Trust into an ETF. It could also pursue ETF status for its other vehicles, like Grayscale Ethereum Trust, though has offered few details or a timeline, so far.
CME's ETH open interest accelerates
CME Group's Bitcoin and Ether Open Interest (OI) diverged in March, despite record price highs for both. CryptoCompare's latest Exchange Review records OI in CME's new ETH contract up 66% since launch to $102m. BTC OI slipped 15% to $2bn. Spot volumes at major exchanges saw a third straight monthly increase, up 5.9% to $2.5 trillion.
The Returns: CF PAX Gold-Dollar Settlement Price
Like it's physical counterpart, the only fully regulated tokenised gold crypto has underperformed most digital assets as the risk aversion that traditionally favours 'safe havens' has been in short supply. Though PAXG has traded since August 2019, PAXGUSD_RR's inception was a year later. It has since steadily gone against the grain of much of the asset class, leaving it with a small negative 8-month return by April.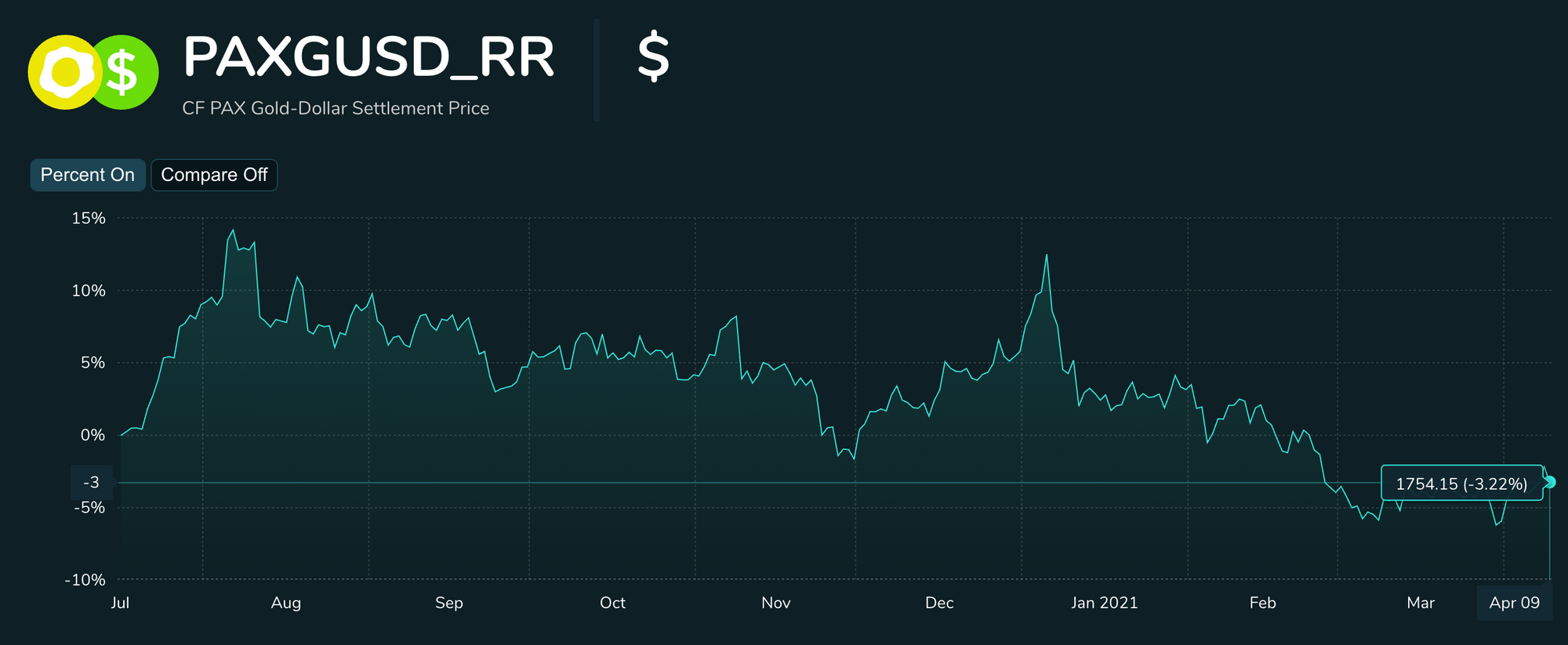 Featured benchmarks: CME CF Bitcoin Reference Rate
Video: 'Learn about Micro Bitcoin futures' – CME Group
The CME Group's planned launch of Micro Bitcoin Futures (MBT) in May 2021 will be the latest product based on the CME Bitcoin Futures since the exchange's flagship crypto contract began trading in 2017. Like existing BTC futures, MBT will also settle to the only regulated Bitcoin price, CME CF Bitcoin Reference Rate (BRR). At 1/50th the size of a full CME BTC contract, MBT will facilitate increased control and flexibility for risk management. Like all new financial tools though, MBT may demand a moderate learning curve for many participants. The official CME video linked below is an excellent introduction to the new contract's specifications, features and potential applications, including a clear breakdown of the BRR and an explanation of why it is integral to CME Bitcoin contracts.
Catch the lesson by clicking here.