Jan 29, 2022
CF Benchmarks Recap - Issue 45
CF Digital Asset Classification Structure anchors new asset class

Learn CF DACS right now, by video: click here

Hashdex pioneers DeFi ETF powered by CF Benchmarks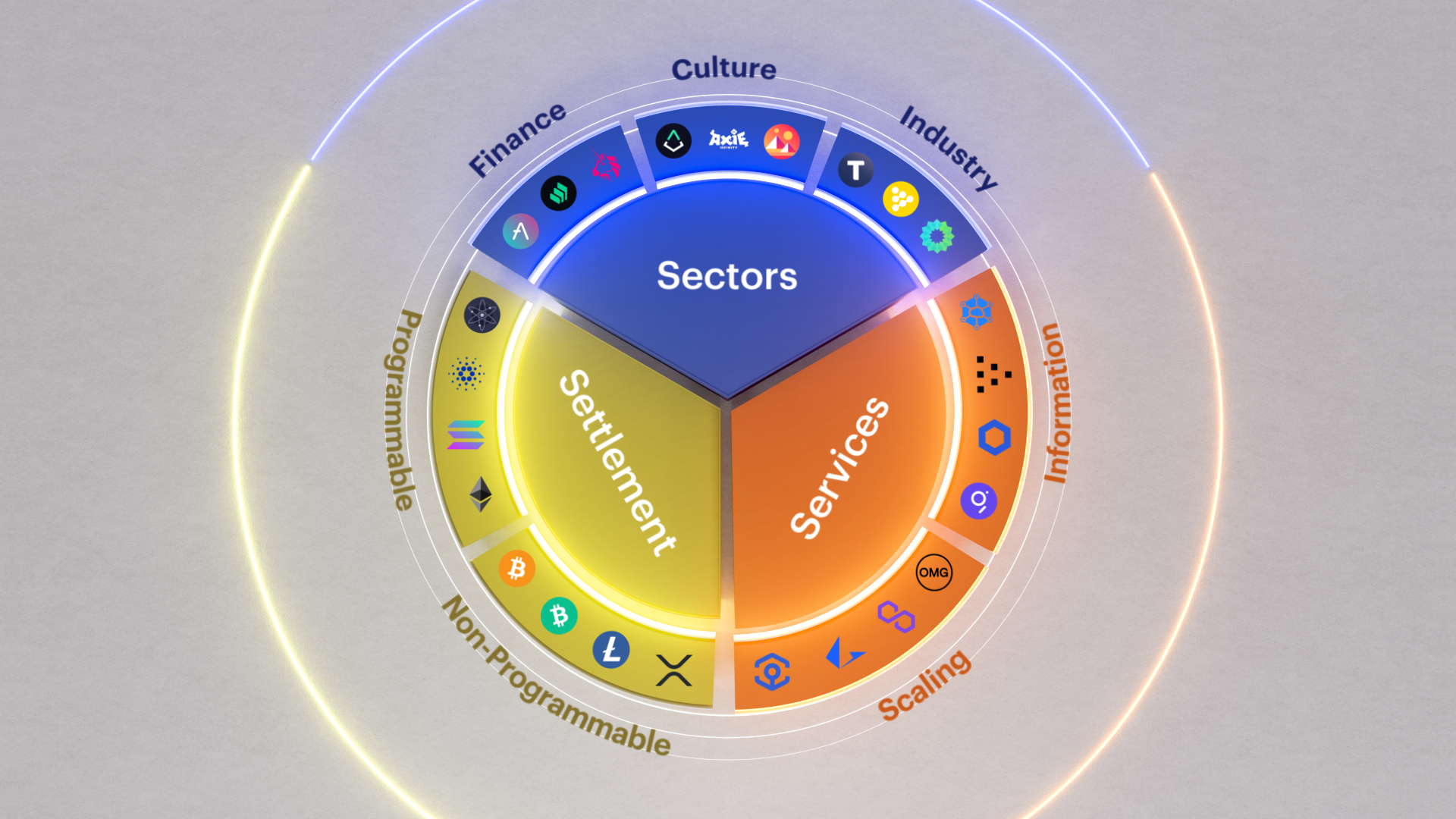 Strong start
The short version of January: CF Benchmarks hits the ground running as markets hit the deck. We launched a much-needed crypto equivalent of GICS, CF Digital Asset Classification Structure (DACS). Its first directly informed benchmark, CF DeFi Composite Index, and an inaugural exchange traded product referencing it, Hashdex's DEFI11 (the first DeFi ETF), quickly followed. (More below). For markets, think 'ugly'. BRTI marked the fourth straight lower weekly low since Dec 20, at $32,977.44; timestamp 24/01/2022, 13:00:34 UTC, leaving BTC/USD, ~52% below Nov 10 ATH, and back at mid-July 2021 prices. ETHUSD_RTI scraped $2,160.42 the same day at 14:09:07 UTC, a ~55% drawdown off ETH's Nov 10 top. (More benchmark performance data in 'The Returns'). January's price performance adds to tentative excess and distributed returns studies suggesting seasonality. Likewise, crypto/Wall St proxies, like BTC-NDX, whose 40-day coefficient reached a record ~0.66 last week, increasingly align digital assets with traditional risk assets. Meanwhile, on-chain BTC metrics tracked by Kraken Intelligence, like HODL Waves, point to "long-term holding sentiment" remaining strong despite recent price performance. Sustained price firming seems off the cards for now though. BTC exchange inflows, indicative of persistent selling pressure, hit January's highs last week.
CF DACS cracks crypto classification conundrum
It's inconceivable that equity investing standards could have attained such a high degree of analytical power, factorial granularity and system-ready scalability, without classification systems like GICS and ICB. It's why the need for such a tool applicable to digital assets, amid rapid adoption, expansion and demand, is increasingly critical. Now, CF Benchmarks has launched CF Digital Asset Classification Structure. It's a taxonomy similar to those designed for traditional assets, but carefully adapted for the digital asset universe. It therefore affords the same tried and trusted strengths, whilst providing a robust framework for understanding the newest asset class, thereby optimising investment decisions on it. Learn more below and here.
Hashdex's DEFI11 is DeFi ETF No. 1
Hashdex chalks up another pioneering achievement—after listing the first crypto ETF last year—with approval from markets regulator CVM of the first DeFi ETF. DEFI11 is set to begin trading next month. Like Hashdex Nasdaq Crypto Index, DEFI11 will be powered by CF Benchmarks' regulated methodology, specifically referencing our new CF DeFi Composite Index. The news keeps Hashdex at the cutting edge of CFB's growing institution-ready methodology designed for the rapidly broadening digital asset class, with CF DeFi Composite also the first fully native benchmark to emerge from CF DACS. Read more on Coindesk and below.
The Returns: January Jeopardy
The list below illustrates our growing set of regulated Reference Rates, primarily intended for NAV calculation, and portfolio and collateral valuation. As such, it's a snapshot of daily and monthly opening and closing prices that may be backed by institutional liquidity. Meanwhile, although dated Jan 27th, the verdict for the month is clear.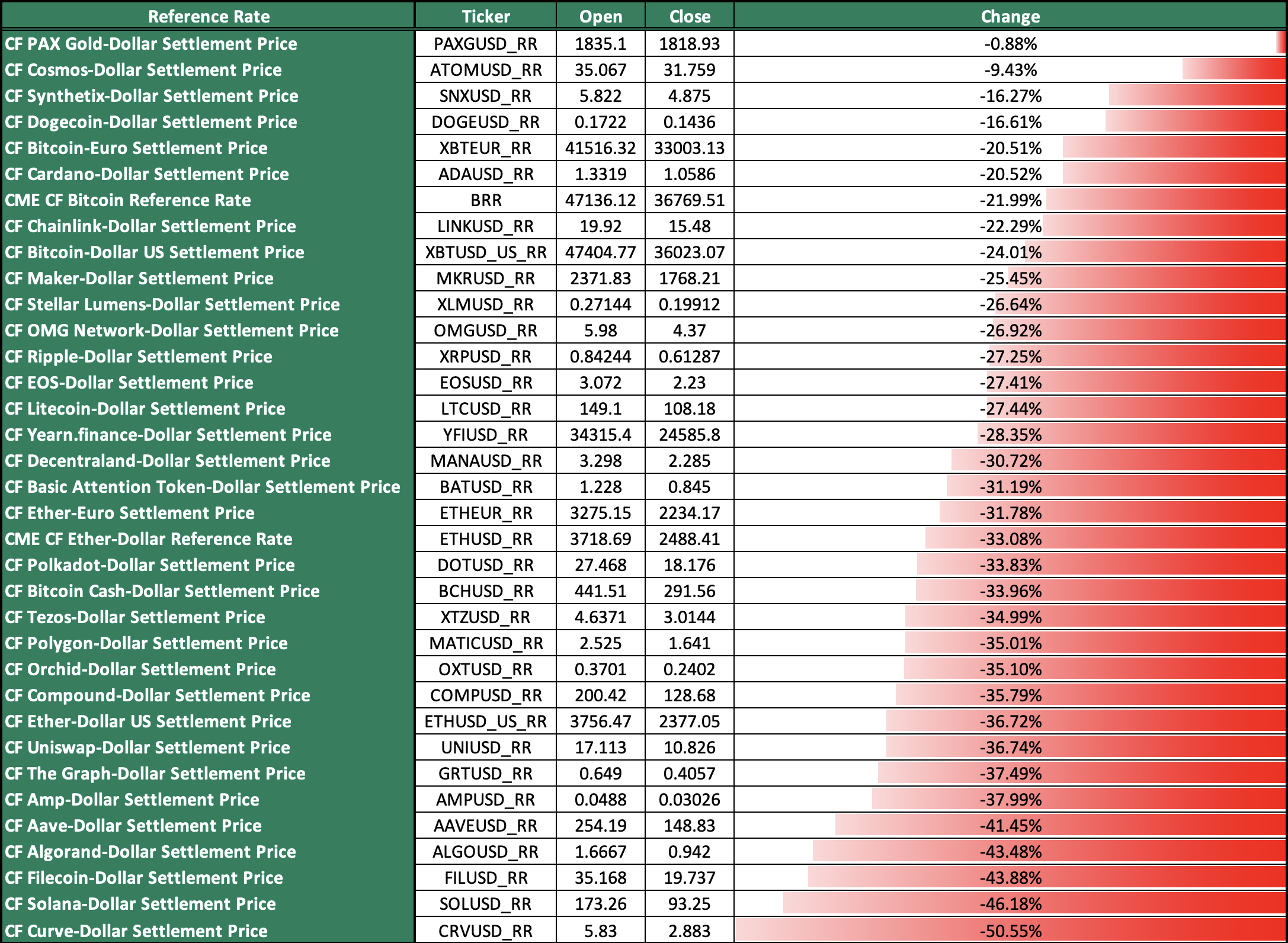 Featured benchmarks: CF DACS, CF DeFi Composite Index
Hashdex set to launch world's first pure-play DeFi ETF, DEFI11, powered by CF DeFi Composite Index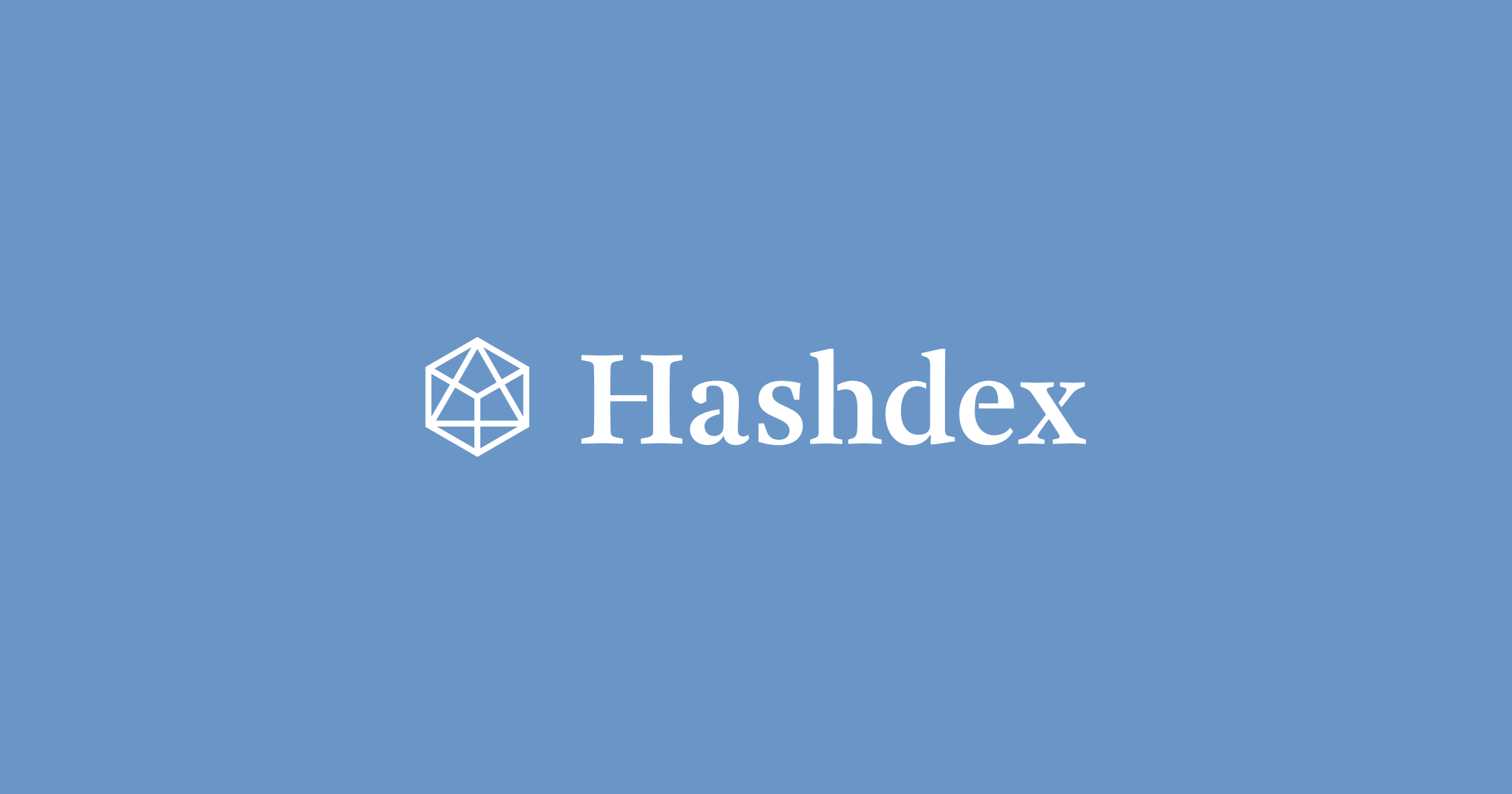 The DEFI11 ETF, powered by CF DeFi Composite Index, will also be the first listed fund driven by the CF Digital Asset Classification Structure (DACS)
Hashdex, the Brazilian asset manager, is set to launch the world's first pure-play Defi ETF, DEFI11. The ETF is expected to list in February on the B3 exchange, in Sao Paolo, following a round of reserve orders beginning immediately after the fund's announcement.
Hashdex is targeting launch assets of BRL500m ($89m). DEFI11 will become the first publicly listed fund to reference CF Benchmarks' recently launched CF DeFi Composite Index.
Post continues on our website.
VIDEO: New year, new benchmark
In his latest Nasdaq Trade Talks slot, CFB CEO Sui Chung explains CF Benchmarks' approach to representing the DeFi phenomenon through our new CF DeFi Composite Index. He also gives a take on what's driving institutional demand for exposure to the fast-growing sector. Click here to watch.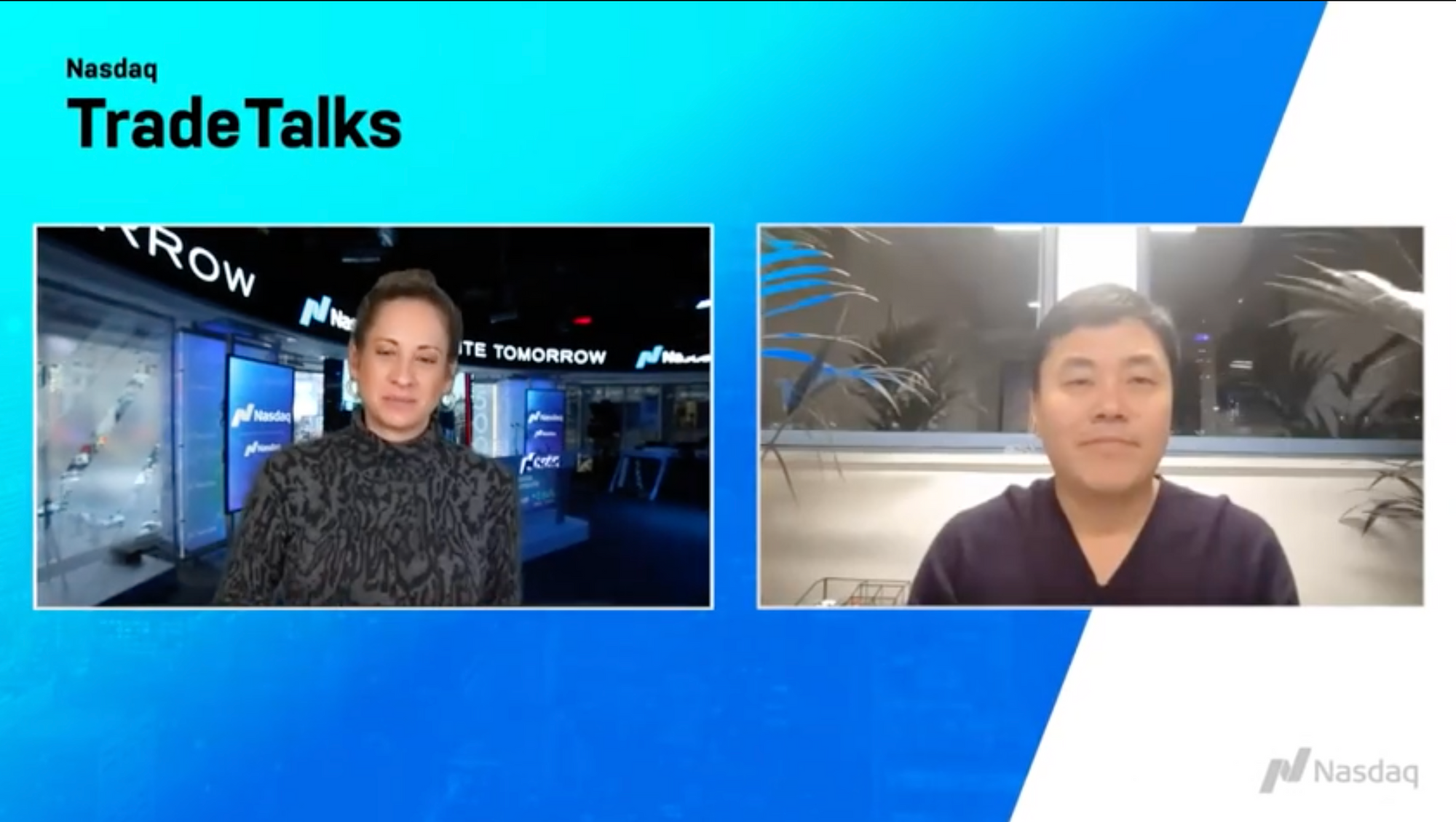 Introducing the CF Digital Asset Classification Structure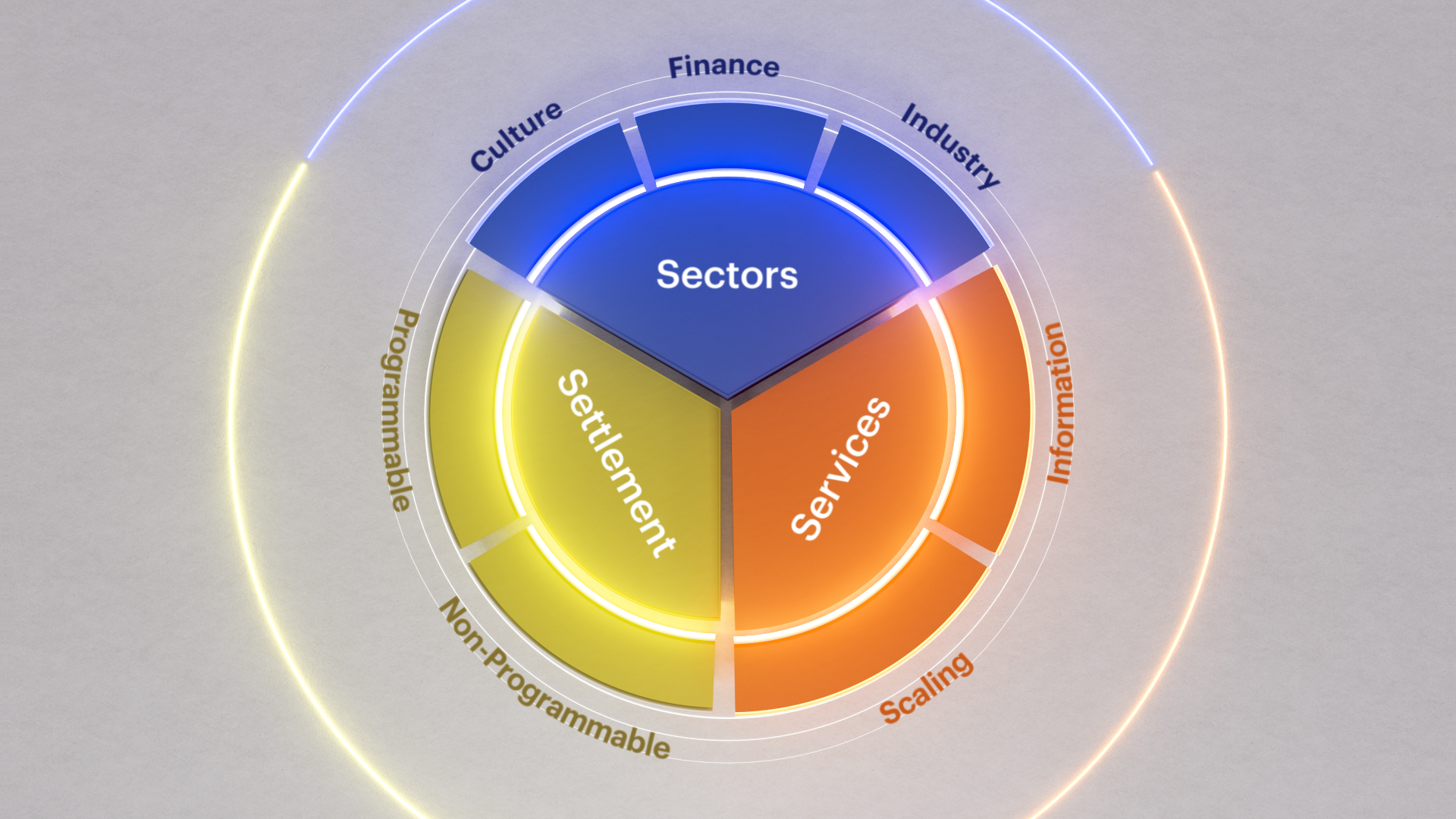 Meet the CF Digital Asset Classification Structure (DACS), a solid foundation for investing in the digital universe
Key points
Why CF DACS is needed so urgently
Key CF DACS questions answered
Deep dive into the CF DACS Universe
The importance of eligibility
Watch the video
Wall St. Already went DeFi
Even as institutional demand catalysed the assimilation of Bitcoin and Ether into traditional capital market structures last year, it's no secret that institutional attention had already moved well beyond Bitcoin and Ether.
Take Goldman Sachs's global foreign exchange strategy team saying in October 2021 that—with due provisos—DeFi should be considered "as one of the most compelling use cases of blockchains and cryptocurrencies that is helping drive value for these assets". That epitomized a clear swing in stance by high-profile banking, investment, wealth management and capital market firms towards some of the least-regulated, most experimental and riskiest investment trends of all.
High double-digit yields common in DeFi, compared to the low-to-negative income available from traditional 'yield-bearing' assets, are one spur.
Read on here.